El análisis del escenario (DAFO o SWOT) desarrollado por cada país deberá considerar a la BVS como un todo (estrategia para la equidad en salud, modelo de gestión de información e intercambio de conocimiento en salud y marco operacional de trabajo en red) en su contexto (país o temática regional). Las instancias nacionales de la BVS deberán liderar/coordinar y estimular las contribucciones de sus temáticas nacionales (cuando existieren) y del centro coordinador nacional de LILACS, con el apoyo de las Representaciones de OPS en sus respectivos países (puntos focales de KMC).
El análisis del escenario se desarrolla bajo 4 puntos: Fortalezas, Debilidades, Oportunidades y Amenazas.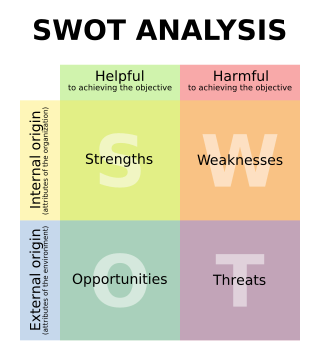 Las Fortalezas y Debilidades (Strenghts y Weakness, S y W) son factores internos de creación (o destrucción) de valores, como activos, habilidades o recursos que la BVS tiene a su disponibilidad.
Las Oportunidades y Amenazas (Opportunities y Threats, O y T) son factores externos de creación (o destrucción) de valores, como: comunicación intra-red y redes asociadas a la BVS, desarrollo de políticas nacionales sobre información en salud en la región, sostenibilidad financiera, cambios en el Modelo BVS (descentralización), baja participación de la Red en el proyecto.
El objetivo es tener resaltadas las peculiaridades y características de la BVS, apuntando los puntos principales (sean fortalezas o debilidades) que serán compartidas con los demás miembros de la Red.
***
The scenario analysis (SWOT – acronym that means Strengths, Weakenesses, Opportunities and Threats) developed by each country shall consider the VHL as a whole (strategy of equity in health, model of management if informacion and knowledge exchange in health and operational guide of network cooperation) in its context (country or regional theme). The VHL national instances shall lead/coordinate and encourage the contribution from their national thematic VHLs (whenever possible) and from LILACS national coordination center, with the support of PAHO's representation in each country (KMC's focal points).
This analysis is developed based on four pillars: Strengths, Weaknesses, Opportunities and Threats.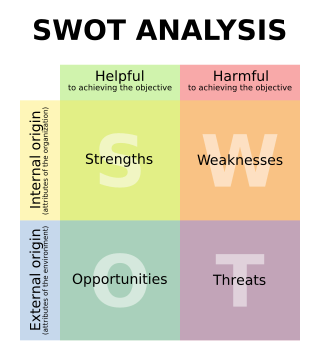 The Strengths and Weaknesses (S and W in the acronym) are internal value creation factors (or destruction factors), such as actives, skills or resources available to the VHL.
The Opportunities and Threats (O and T in the acronym) are external value creation factors (or destruction factors), such as: communication skills in the network and in networks related to the VHL, development of national policies on health information in that region, financial sustainability, changes in the VHL Model (decentralization), low participation of the network in the project.
Its goal is to explain the VHL's peculiarities and characteristics, highlighting the main points (either strengths or weaknesses) that will be shared with the other members of the network.